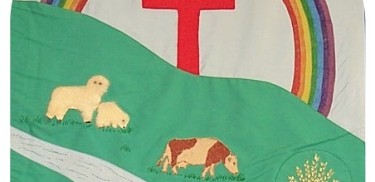 St Luke's Uniting Church, Thames Street, Rongotea
PO Box 136, Rongotea, 4865
Phone: +64 (6) 324 8373
Sunday morning worship 10.30am.
Other Activities
Children's Programme
Operates during the Sunday Morning Service
Bible Study & House Groups
Afternoon Study Group meets alternate Mondays afternoons at 1.30pm. Contact Janice.
A prayer group meets in the church Lounge on Wednesday evenings at 7.30pm. Contact Roger.
Ecumenical home group. Meets Thursday evenings in members' homes. Contact Suzanne.
You can contact Janice, Roger and Suzanne for more details by using the form below.
Women's Fellowship
Meets 10 am 4th Tuesday every month except December and January.
Contact Rongotea Uniting Parish
Grow in Christ and make Him known in love and action.


Mission Statement